Fixle simplifies home management and helps you build your business.
Whether you're a homeowner, a pro, or both, Fixle makes it fast and easy to access comprehensive information on major home appliances and systems.

Scan
OCR Scanning technology detects model numbers and links to essential information

Inform
Digital links to owner's manuals provides useful information to customers

Alert
Real-time recall monitoring and alerts keep families safe

Save Time
Eliminate manual data entry and online searching

Share
Information is fast to collect and share through a free and easy-to-use application
Set Up Your Account
Select the type of account – professional or personal. People working with multiple homes should select a professional account. Follow the prompts to enter a username and password.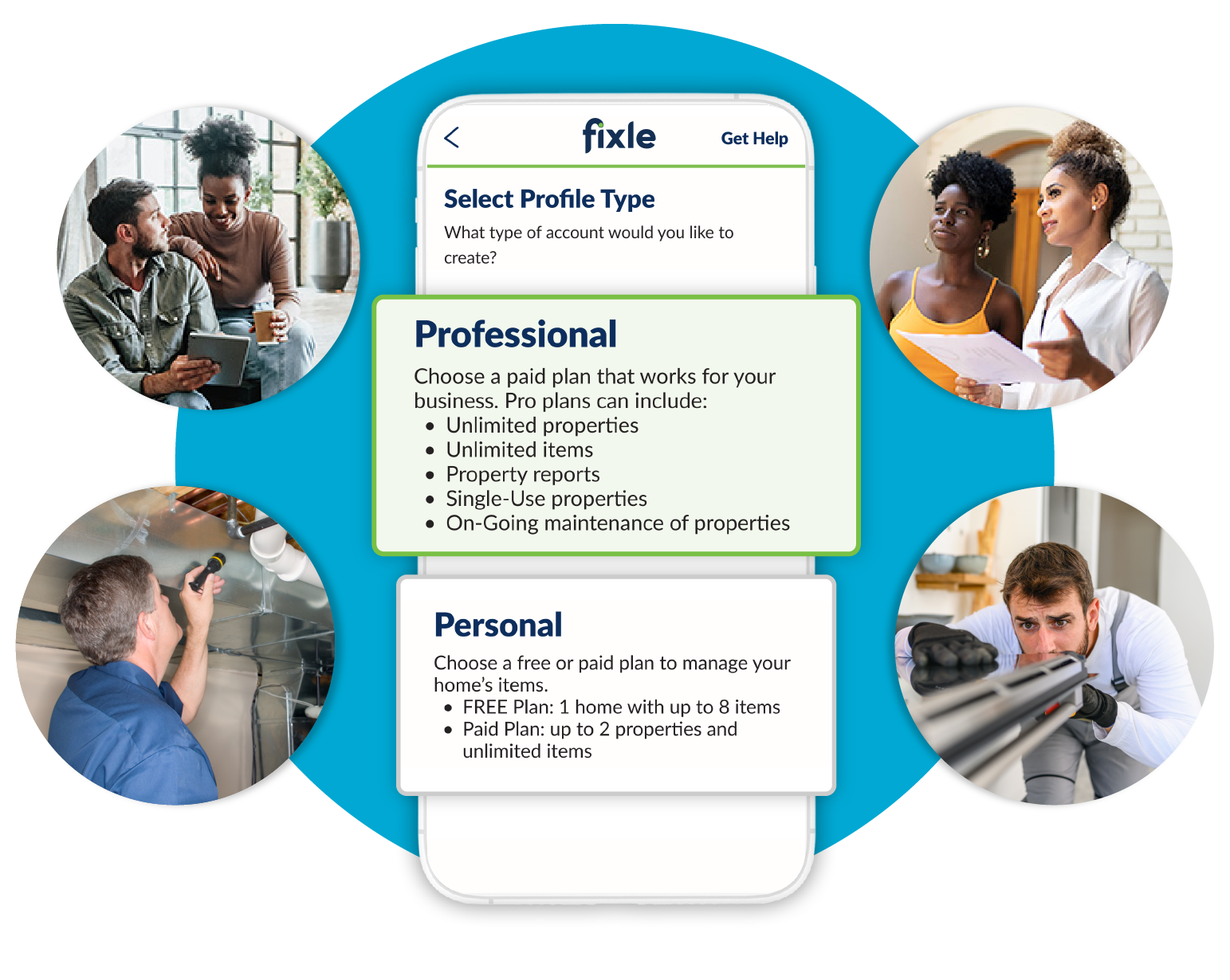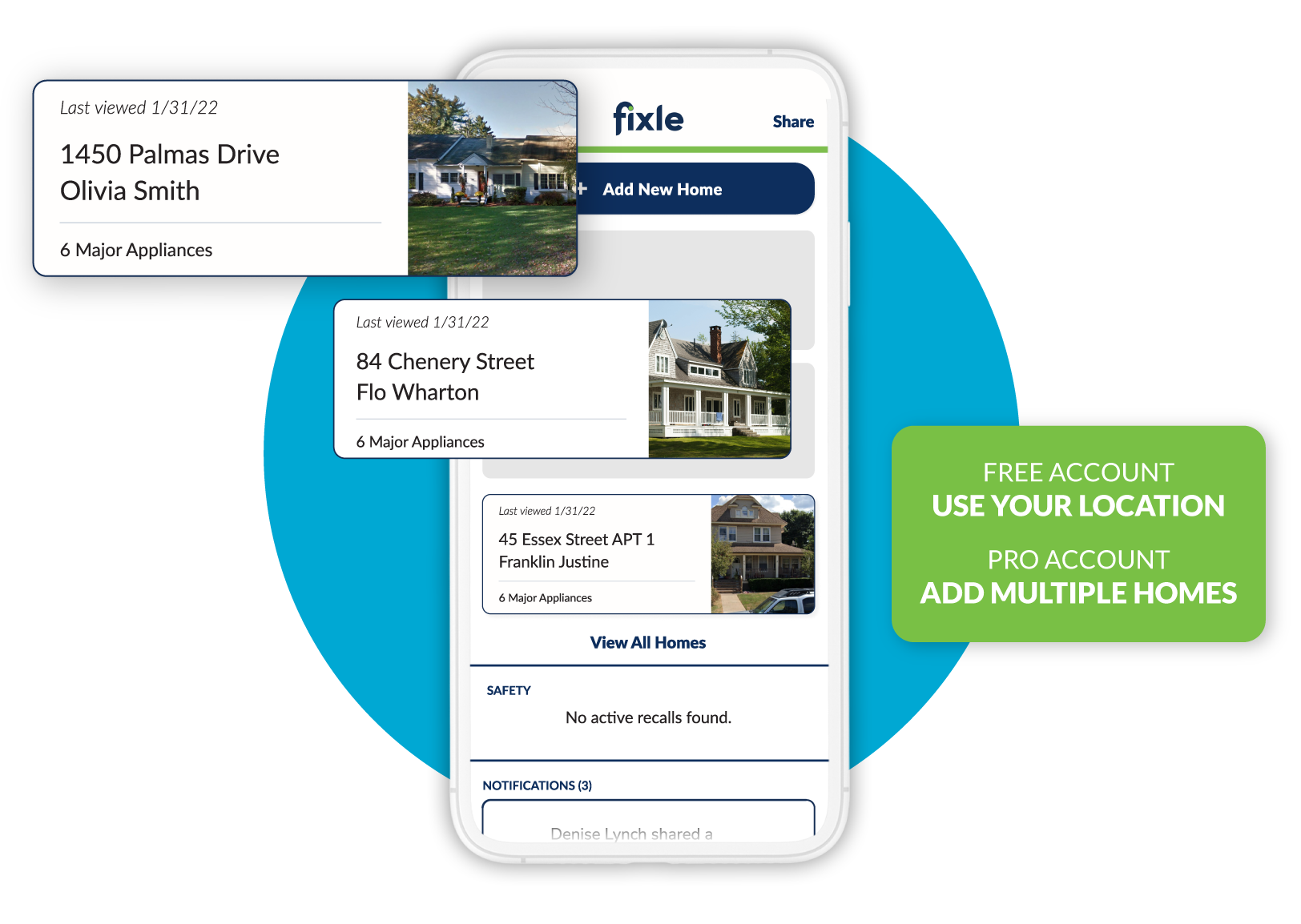 Add Homes
Enter addresses to create home profiles. If you are on site you can "use my current location" and Fixle will automatically enter the address information. Professional accounts can enter an unlimited number of homes.

Fixle will auto-populate a picture of the property listed that can be replaced, providing a visual as well as address for easy reference.
Add Appliances & Systems
To easily add a major appliance simply select one of the homes and tap "new item." Tap Scan Label – and point your camera at the item's data plate. Fixle will scan the information and reveal the item's brand, model and serial number. After confirming this information you can add additional notes and upload photos. Fixle automatically connects manuals, recalls, and other useful information. Professional accounts can add as many items per property as needed.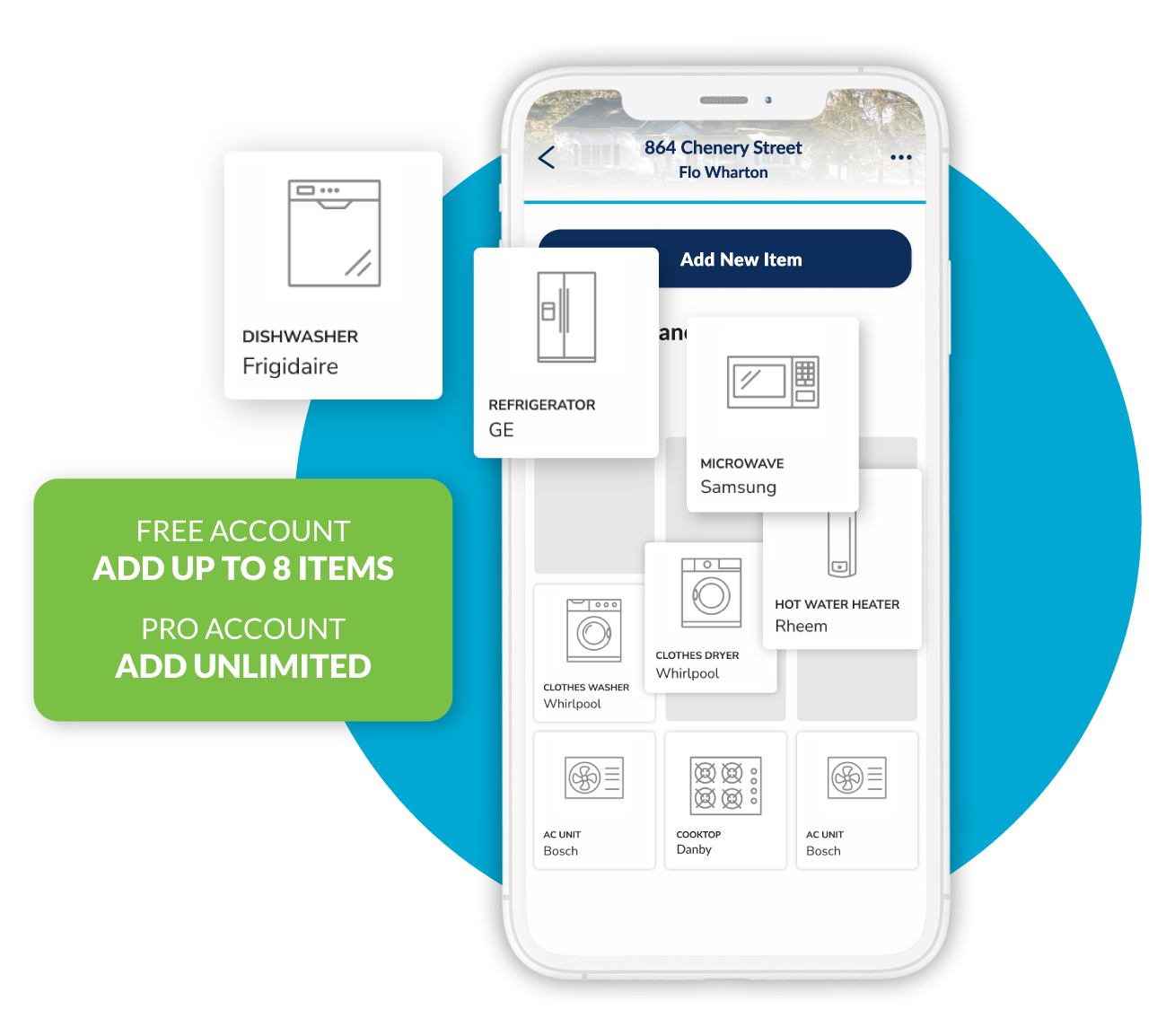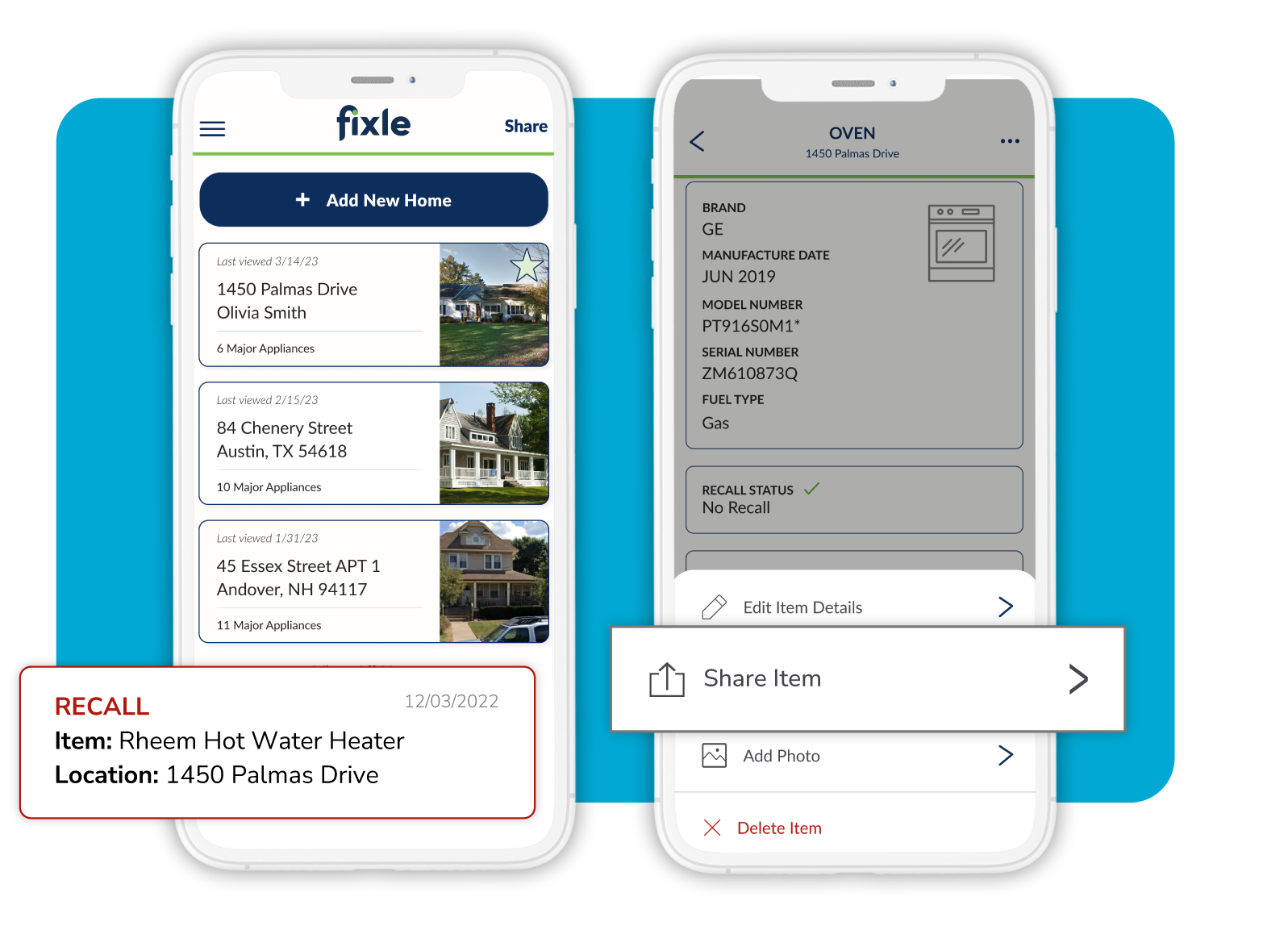 Manage Your Home's Major Appliances
Accessing, editing, adding, or removing items is easy. For added peace of mind, Fixle displays recall notifications for any of your items right on the home screen. Sharing item information is also easy. Professional accounts support customizable co-branded Fixle Home Reports to share with homeowners or home buyers.
The Fixle App is Available in the Apple App Store and Google Play Store
Download Fixle today and start managing, inspecting, or servicing home systems and appliances faster and easier.